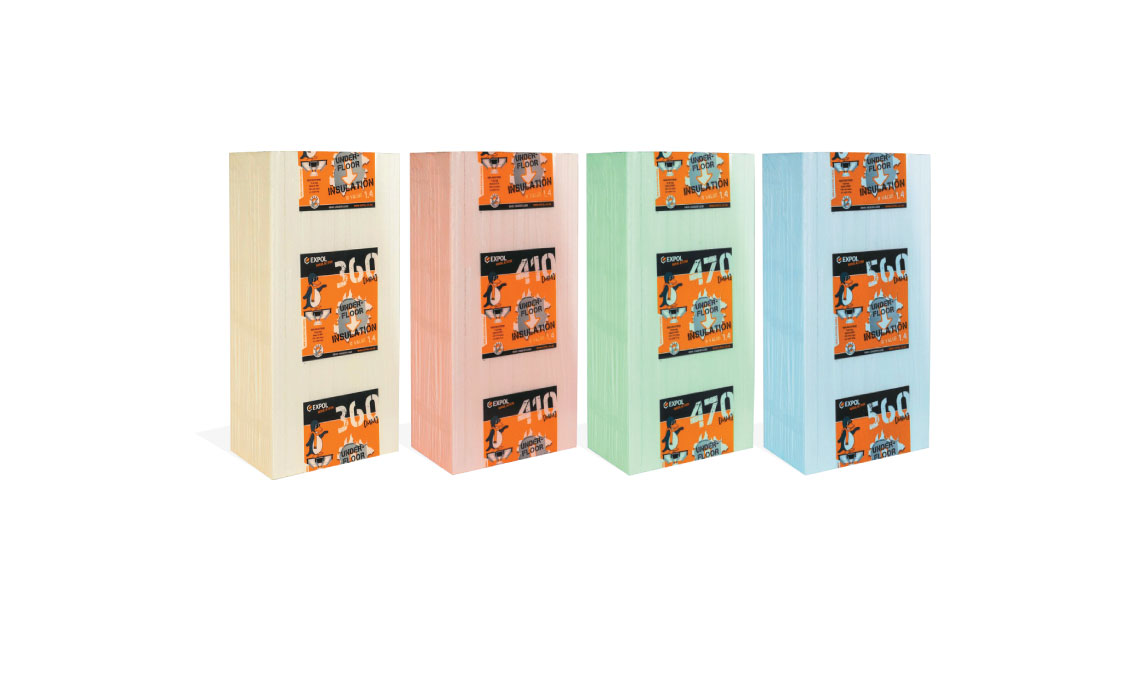 THE BEST WAY TO INSULATE THIS WINTER… IS ALSO THE EASIEST!
Temperatures have dropped, winter is here! It's time to think about installing insulation under your timber floors. You need a product that's easy-to-install and does a top job keeping your home warm and dry. At EXPOL, we offer two grades of easy-to-install underfloor insulation for timber floors – and both exceed the Residential Tenancies Act requirements.
Read on to find out what makes installation so simple and… which is best for you!
EXPOL R1.4 UnderFloor Insulation – a great choice for keeping your home warm
R1.4 is suitable for new and existing homes… and yes, it's quick and easy to install! It fits snugly between timber floor joists and stops drafts and damp from entering. It's also long-lasting – which means your home will be warm and dry for years to come. When you choose R1.4 you also get insulation with a BRANZ-appraised 50-year limited product warranty.
EXPOL R1.8 Black UnderFloor Insulation – the choice for houses in extreme conditions
If your home is subject to extreme conditions – or if you just want the ultimate level of insulation – EXPOL R1.8 Black UnderFloor Insulation could be the best choice for you. It is 30% more efficient and is ideal for cold or windy underfloor environments.
Easy installation
The best news? Both have been designed for easy DIY installation. EXPOL UnderFloor Insulation panels are concertina-cut on both sides to allow for a compression of up to 20mm. This makes installation easier and also ensures a snug fit between joists.
Take a look at our handy video for everything you need to know about installing EXPOL UnderFloor Insulation.
Options to fit your home
EXPOL UnderFloor Insulation is ideal for retro-fitting under existing floors and for new floor installations.  Our R1.4 panels are made of rigid polystyrene and our R1.8 panels are made from graphite infused polystyrene, 1.2 metres long and 60 millimetres thick.They're manufactured in four standard millimetre widths: 360, 410, 470 and 560, so they fit between most standard joists.
9 great reasons to choose EXPOL UnderFloor
Meets and exceeds the Residential Tenancies Act requirements
Comes in four convenient joist widths –  560, 470, 410, 360mm
Manufactured from flame retardant material
Non-allergenic and non-irritating
Will not sag over time
Creates a moisture barrier
Eliminates draughty gaps
Great for polished timber floors in bungalows and villas
Ideal for new timber floors
Where to get EXPOL UnderFloor Insulation 
Our UnderFloor Insulation is available nationwide through major hardware stores.
About us
EXPOL is 100% New Zealand owned and operated. We have a Full Circle Recycling philosophy and operate polystyrene recycling facilities in each of our factories nationwide.