EXPOL THERMASLAB STANDARD POLYSTYRENE SHEET
EXPOL ThermaSlab (EPS – Standard Expanded Polystyrene Sheet)  provides excellent compressive strength, moisture resistance, and thermal protection.
Ideally suited for residential applications, EXPOL ThermaSlab (EPS – Standard Expanded Polystyrene Sheet) is cost effective, easy to install insulation solutions that achieve R-values above building regulations.
Made from environmentally sound EPS – Expanded Polystyrene, EXPOL ThermaSlab Standard Polystyrene Sheet will protect a building from heat loss through the concrete slab.  The result is a warm, dry, healthy home that costs less to heat and cool.
EXPOL ThermaSlab (EPS – Standard Expanded Polystyrene Sheet)  is a lightweight polystyrene board that does not compromise on insulation performance.  At a thickness of 50mm, EXPOL ThermaSlab S delivers an R-value of 1.32 and ThermaSlab H delivers an R-Value of 1.39.
An exceptionally durable product, EXPOL ThermaSlab (EPS – Standard Expanded Polystyrene Sheet) does not require maintenance or replacement. Thermal performance, water resistance, and compressive strength will last for the life of the building. EXPOL's expanded polystyrene insulation does not decay or rot, won't support a fire and has no nutritional value to termites or rodents.
EXPOL ThermaSlab (EPS – Standard Expanded Polystyrene Sheet) ) is easy to cut and comes in a range of sizes, making the installation process efficient.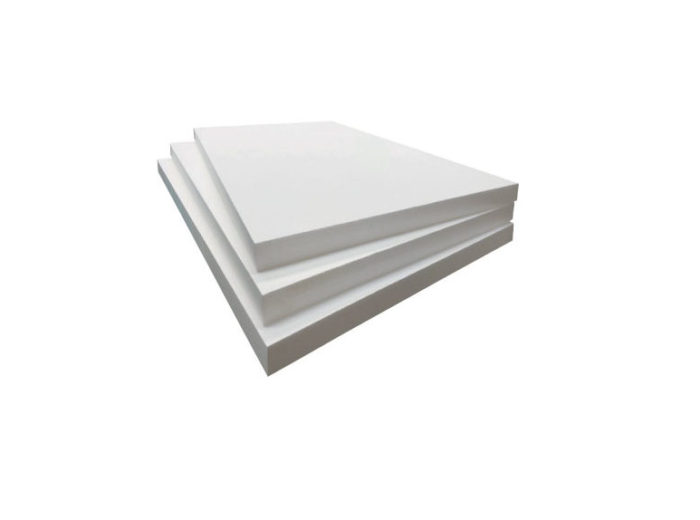 EXPOL ThermaSlab S (EPS – Expanded Polystyrene) contains recycled content and can be easily recycled.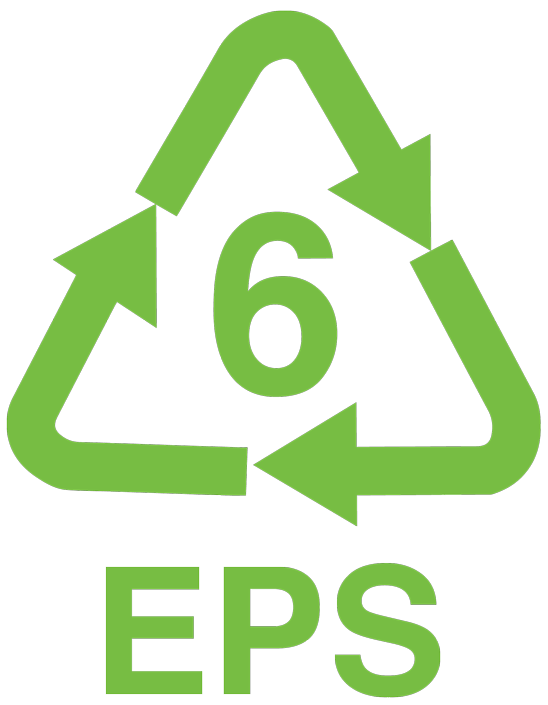 The benefits:
Economical choice to achieve Building Code requirements
Lightweight
Long lasting
Water resistance
Easy to cut
Tested and approved for use in EIFS cladding systems
Available in various thicknesses and grades to suit usage
Solutions to achieve R values above building regulations in both residential and commercial applications under concrete slab
MANUFACTURING STANDARD
All products and grades of Expanded Polystyrene supplied by EXPOL for retaining walls, concrete floors, pod floors, skillion roofs, cladding insulation, wall insulation, lightweight fill comply with manufacturing standard AS 1366 Part 3 1992.
ThermaSlab solutions and recommended grades S, M, H, VH and SL to use for:
What is R-Value?
An R-Value is a rating which measures how well insulation can resist heat flow. 'R' stands for thermal resistance.
R-Value level depends on a number of things such as the type
of material, its density and thickness.
Higher R-Value = Better insulation.
What is the difference between EXPO ThermaSlab and EXPOL Platinum Board?
EXPOL ThermaSlab is a cost effective way to insulate a building and meet Building Code requirements. EXPOL Platinum Board is a premium product with superior R-value.
Does ThermaSlab SL come in a range of different sizes?
Yes.  EXPOL ThermaSlab SL is available in any width. Sheets of 355mm or 555mm at a length of 1200mm are most common.  It is also available in custom sizes upon request.
How strong is EXPOL ThermaSlab?
The unique matrix structure of expanded polystyrene (EPS) creates block rigidity making it an excellent choice for retaining walls as it will not sag or slump over time.
Can I use the ThermaSlab H Grade under the footing ?
No if you want to insulate under the footing you will need to use Expol XPS 50mm.
Can I insulate the edges of the footings?
Yes you will need to use XPS 30mm, 40mm or 50mm for the the sides and under the footings.
Does the ThermaSlab go under the polythene?
No the Thermaslab must be laid on top of the polythene.
Is EXPOL ThermaSlab water resistand?
The closed cell construction of expanded polystyrene (EPS) ensures it resists any adverse effects of water
What sizes does EXPOL ThermaSlab come in?
EXPOL ThermaSlab comes in lengths of 2400mm, 2450mm, 2700mm, 3600mm and 4800mm in various thicknesses.  Custom sizes are available upon request.
Does EXPOL ThermaSlab help with drainage?
No. EXPOL ThermaSlab is not a drainage material.  Use EXPOL StyroDrain for a lightweight solution for retaining wall drainage.