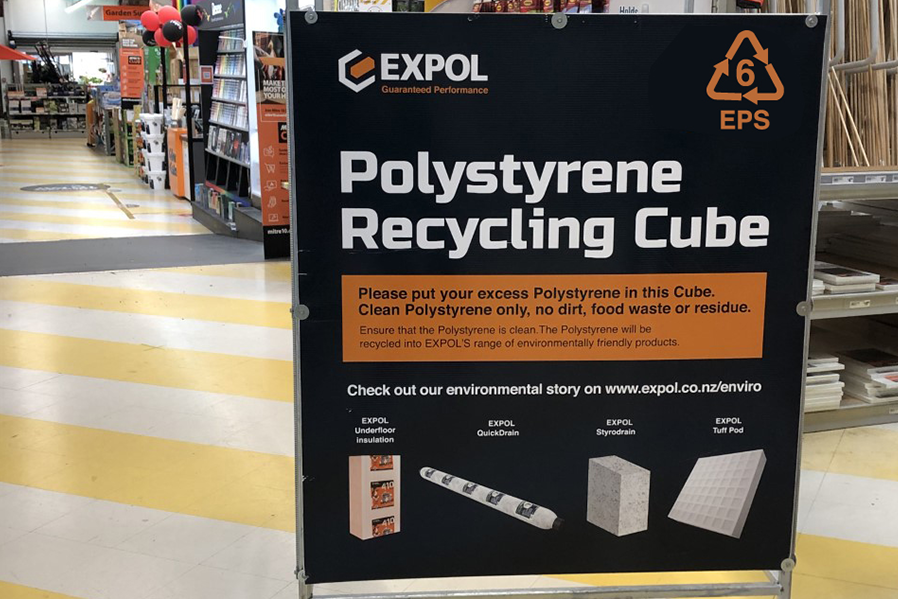 MORE EXPOL RESIDENTIAL POLYSTYRENE RECYCLING CUBES ADDED IN TIME FOR NZ RECYCLING WEEK
As part of our ongoing commitment to minimising waste in New Zealand, we're pleased to announce that we've added five new EXPOL  Residential Polystyrene Recycling Cubes to our national network.
The extra recycling cubes (three in the South Island and two in the North Island) have been installed in time for NZ Recycling Week, which runs between the 19th and 25th October.
Recycling Week aims to get Kiwis thinking about how they dispose of waste, and increase their focus recycling in order to create a waste-free future for New Zealand. Check out recycle.co.nz for more information about Recycling Week, and follow @recycle.co.nz on Facebook for online quizzes throughout the week.
Our EXPOL recycling cubes are available in a number of Mitre 10 stores, as well as selected ITMs and other independent locations, to give members of the public an easy drop-off point for their EXPOL offcuts.
You can view a full list of EXPOL Residential Polystyrene Recycling Cube locations here.
Once the cubes are full, our dedicated recycling team picks up  the polystyrene collected and returns it to our recycling station, where it is processed into a range of new polystyrene products.
Learn more about our recycling process and the recycled products we create here.