EXPOL Garage Door Insulation
EXPOL Garage Door Insulation is a DIY pack for garages with garage doors and is designed to keep the garage warmer in winter and cooler in summer.
As energy costs continue to rise, the last thing you want is warm air leaking out of your home from the garage. Our DIY Garage Door Insulation kit is a simple and cost effective way to improve the insulation value of your garage.
Once installed, you will benefit from a warmer, dryer and quieter garage space all while improving the appearance of your garage door. This product is so easy to install and you will be amazed at the results.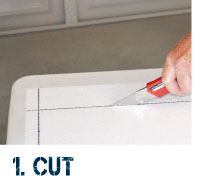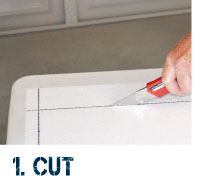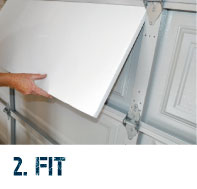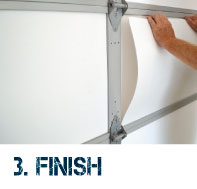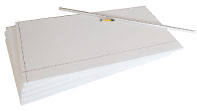 The benefits:
Contains recycled content and can be easily recycled
A warmer, drier garage in winter and a cooler garage in summer
Enhances the appearance of your sectional garage door
Reduces noise
Easy to clean smooth surfaces
Easy to install DIY product
IMPORTANT NOTE: You must have a sectional garage door to install this product.
WARNING: The added weight of the insulation may effect the spring tension in your door. This may require adjustment by a qualified service technician, contact the company which installed your garage door or your local garage door company.
It is used as an insulation solution for:
HOW TO MEASURE YOUR DOOR PANELS
Determine if your door has embossed panel designs or not. Then measure the panel depth to determine which size product will suit your door. Double doors require 2 packs



OPTION 1 : 28MM PANEL
Embossed panel design doors have a smaller depth for the product to sit, you will need to allow for it. This can be done by placing a ruler vertically against the protruding design and measure as shown in the photo (right); it should suit the 28mm product.
OPTION 2 : 35MM PANEL
Flat panel design doors generally have a deeper depth, measure this from the back of the panel to the front of the profile. This should suit the 35mm product.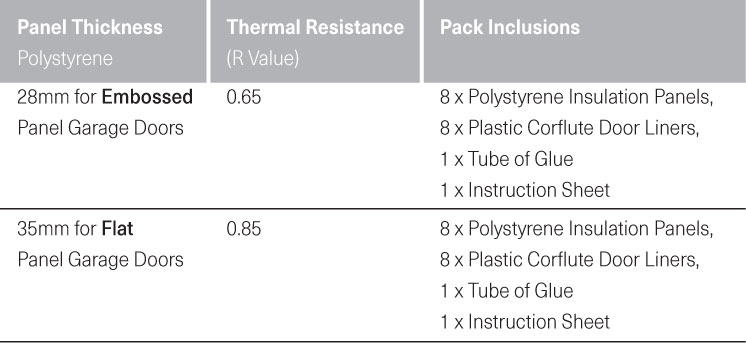 EXPOL GARAGE DOOR INSULATION BUYING TIPS
Specifically for Sectional Garage Doors
Kit insulates 1 Single Garage Door / 5.76m²
Double doors require 2 kits
Panel and liner size 1200mm x 600mm
EXPOL GARAGE DOOR INSULATION KIT INCLUDES
8 x Insulation Panels
8 x Plastic Door Liners
1 x Tube of Glue
Instruction Sheet
YOU WILL NEED:
Craft knife
Felt tip for polystyrene
Tape measure
Straight edge ruler
Work bench to cut on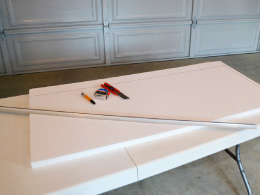 SUPPLIED:
8 polystyrene panels
8 plastic cover panels
Glue tube to fix any loose panels
STEP 1
Measure vertically the first door section to be installed as shown in figure 2.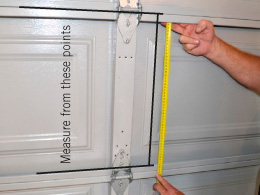 Figure 2
STEP 1A
Measure horizontally the first door section to be installed as shown in figure 3.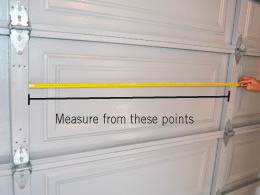 Figure 3
STEP 2
Mark out and cut polystyrene panels as shown in figure 4.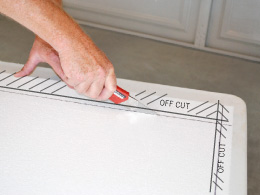 Figure 4
STEP 3
USE the offcuts to make inserts for the hidden vertical cavities as shown in figure 5.
Note: skip this step if there are no hidden cavities in your door.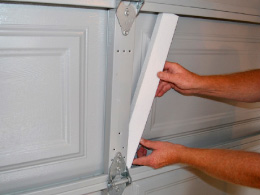 Figure 5
STEP 4
Install cut to size polystyrene panel as show in figure 6.
Repeat steps 1 – 3 to complete the remaining door sections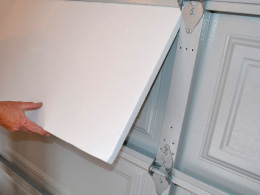 Figure 6
Use glue here if necessary 

STEP 5
You are now ready to install the plastic door liners.
Measure vertically the door section to be installed as shown in figure 7.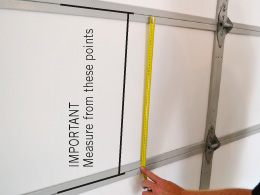 Figure 7
STEP 5A
Measure horizontally the door section to be installed as shown in figure 8.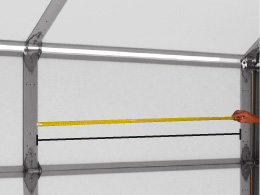 Figure 8
STEP 6
Mark out and cut plastic door liners.
Caution: A neat cut is required to achieve a professional finish.
Insert plastic door liners as shown in figure 9.
Repeat steps 5 – 6 for all remaining door sections.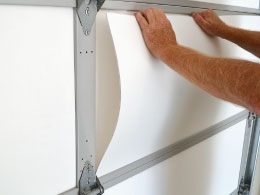 Figure 9
Use glue here if necessary 

FINISHED
Congratulations, you now have a fully insulated garage door.